FOR APPRAISALS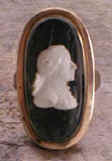 Call us at 212 489 6553, you can arrange to view the jewelry in our Fifth avenue offices, receive a verbal condition report, place an order bid which we will execute for you.
Call us at 212 489 6553. We will give you an obligation-free estimate as to how much your appraisal will cost. If you wish, you can then make an appointment (we only appraise by appointment) at our convenient midtown location or at your bank/home (additional charge for travel).
Same day while-u-watch service usually available for engagement rings and smaller collections.
Call us at 212 489 6553. We may ask you to fax information to 212 445 1054 or e-mail pictures. We may be able to give you an estimate of auction value over the phone. When Shipping Jewelry to us; enclose a list of al the items, note the insured value for each piece, include your name and contact information, upon receipt, we will contact you to confirm their arrival.